| | | |
| --- | --- | --- |
| 7163KHZ | | 7163KHZ |

NEW MEMBER
W0LAW
BOB
MARSHALL, MINNESOTA
USA
#145

NEW MEMBER
VK1TX
TEX
KAMBAH, ACT
AUSTRALIA
#146

NEW MEMBER
HI8RD
RIG
SANTO DOMINGO
DOMINICAN REPUBLIC
#147

Bob was born in Marshall, MN. He joined the US Navy and served on the John S. McCain as a DL-3 home based in Pearl Harbor, HI. The John S. McCain would do West PAC cruises to the Pacific Ocean lasting around 6 months each time. His first cruise is one he will never forget. He was putting spar varnish on the deck and some how slipped and went overboard. He did not have a life jacket on and the sea of Japan was rough that day. He was really lucky because a sailor tossing the trash off the fantail and spotted him. It did take them a couple passes before getting him back aboard. Bobs next West PAC cruise was when Vietnam was in full swing. The ship saw a lot more action there. Bob got to see many interesting places Philippines, Hong Kong island famous for WWII, Sydney, South Korea, Taiwan, Tahiti, and New Zealand being in the Navy. Bob got to go through the Panama Canal in to the Caribbean Sea then on to Cuba the New York. Bobs last ship was the destroyer USS Maddox DD-731. He made one more cruise then was discharged after serving 4 years of active service for his country. Bob was employed by the Lyon County sheriff dept. for 29 years. Bob is loving retirement and very active in amateur radio and also enjoys astronomy. He has been section traffic manager for Minnesota for over 20 years. The shack radio is a ICOM 7851 with a Alpha 9500 plus a ICOM 9100. He works off a 72 foot US tower with a one horse motor. Best part is he can lower the tower from his shack or at the tower site in the back yard. Antennas are comprised of a SteppIR-DB-18E and double bazooka at 60 feet for 75 meters. For the two 9 element beamr two meters and a 40 at the top which is at 98 feet.

Tex was a member of the Australian band "THE DENVERMEN" (Famous Instrumental Group of the 1960's) which had a #1 Gold hit called "SurfSide." CLICK HERE TO SEE A VIDEO CLIP OF THE BAND.

Tex is extremely active on the bands and has one of the loudest signals out of the Australian Capitol Territory.




Rig was first licensed in 1979. He is active from his home QTH in Santo Domingo as well as on DXpeditions. He can be found mostly on SSB as well as some CW and Digi. He is an avid DXer looking for new countries and IOTA's. He has participated on a few DXpeditions and recently came back from operating on Beata Island. He enjoys contesting. He has a goal of completing DXCC on most of the bands. He enjoys meeting new friends on the radio and traveling. His favorite band is 40 meters.

NEW MEMBER
WX7P
BENTON CITY, WASHINGTON
USA
#148

NEW MEMBER
WX2CX
CORTLANDT MANOR, NY
USA
#149


NEW MEMBER
KC1YL
WILTON, CT
USA
#150

Janet has been fascinated with radio since an early age. Many Broadcast Band medium wave DX stations were logged using her old Longines Symphonette transistor radio. She studied for and passed the test for the Novice license and was issued KB6APL in 1983. Her first radio was a Kenwood TS-830s which she used to operate CW from the second floor of her apartment in Albany, CA. Janet upgraded to Extra in 1989 receiving call sign WX7P. After many physical moves and call sign changes, Janet was able to reacquire WX7P just before the move from Illinois to Washington state.

Janet is interested in contesting and DX. Currently, her station consists of an Icom Ic-756Pro II with an Amp Supply LK500'ZB amplifier. The current antennas are a W9INN trapped dipole for 40, 75 and 160 and an R-4 vertical for 20 meters on up to 10 meters. Janet will be installing a Hy-Gain AV-18HT Hy-Tower and an Explorer 14 with a 40-meter add-on kit in the summer. She will also be experimenting with different wire antenna designs and installations.

Janet collects amateur radio license plates and currently has approximately 800 different examples. Janet loves cats and is frequently accompanied by Xombo the Siamese (SEE MEMBERS PAGE) whenever she is on the radio. She also plays the violin and loves to play in pit orchestras for local musicals. Janet hopes to work all of you from near the Hanford Nuclear Reservation!

Pedro was born in Montevideo, Uruguay on February 22nd 1974 and has been fascinated with radio since an early age. While listening to local AM stations at night, Pedro realized that when these local broadcasting stations shut down at midnight foreign stations would appear. This really sparked his interest and started to listen to shortwave on a transoceanic radio. Regulations in the 90ís prevented anyone under 18 to hold an amateur radio license. On the day of his 18th birthday, Pedro obtained his first amateur license as CX1AAC. He started with DX right away; phone has always been his favorite.

Access to ham radio equipment was hard so home brew was always his #1 option. Pedro attended the Technological Engineering University of Uruguay and has been working in the telecommunication industry for the past 20 years. Moved to New York in 2001 and has been working in the telecommunication industry since then.

Lisa, KC1YL, was first licensed in May 2015 as KC1DZZ. She passed her General and Extra in 2016 and is a VE. Lisa is very active in the Greater Norwalk Amateur Radio Club, organizing activations, VE sessions and field trips to W1AW. She is interested in DX, fox hunting, building antennas and learning CW. Her tiny station consists of an IC-718 and a G5RV-Jr. She can be found mostly on SSB 20 and 40M.
ORLANDO HAMCATION
WB2REM MEETS 7163 FRIENDS FROM COSTA RICA
(LEFT TO RIGHT- TI2JCC, TI2CC, WB2REM, KM4HI AND TI2CDA)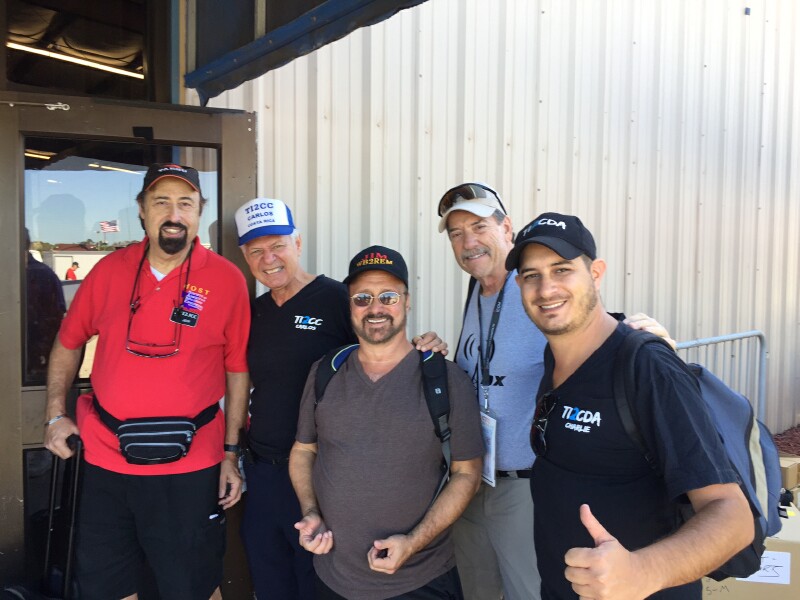 2017
4TH ANNUAL 7163 PARTY AT THE ORLANDO HAMCATION
(More Pictures To Follow)
ROCCO THE 7163 MASCOT
LISTEN TO HIM BARK THE LETTERS I, S AND H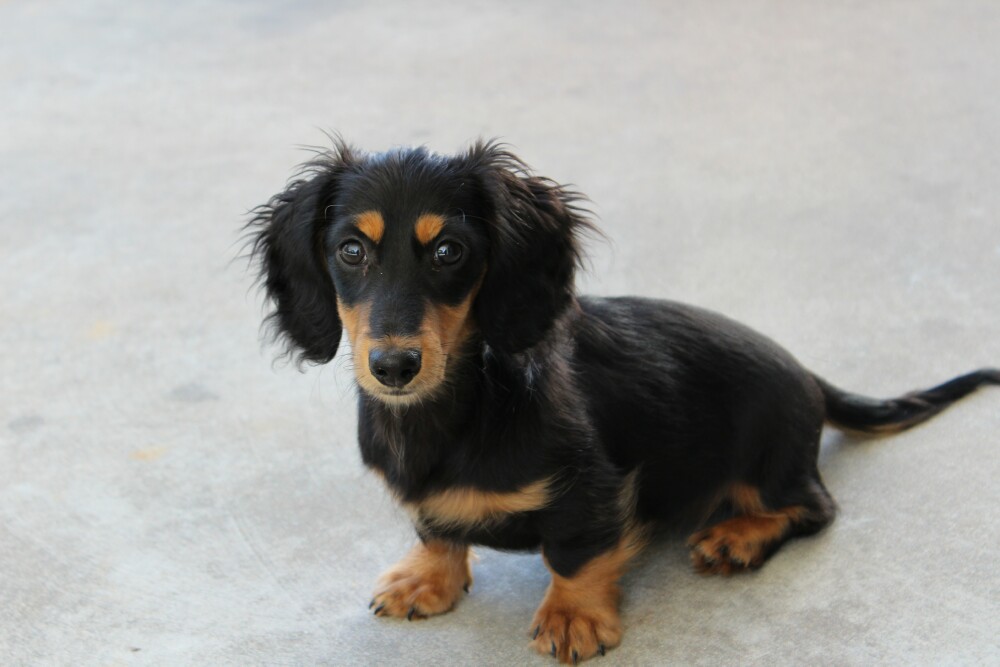 WB2REM OPERATES TI5 FROM TI5/WA8NJR'S QTH
SAN RAMON, COSTA RICA

TI5/WB2REM



ON THE SAN JUAN RIVER, NICARAGUA


KE2D-BOB, WB2REM-JIM, WA8NJR-BYRON


KG0YL-NANCY AND GLEN'S TRIP TO
AUSTRIA, HUNGARY AND GERMANY

JIM-WB2REM VISITS CUBA
OPERATES T42A AT CO2FRC
(8-1-16)


VINALES (PINAR DEL RIO REGION)

WB2REM OPERATING T42A AT THE FRC STATION

VERADERO BEACH

FRC(L-R) JUAN-CO2JD, PEDRO,FRC PRESIDENT-CO2RP, JORGE-CO2II, JIM-WB2REM, ROBERTO-CM2KL/KM2KL (FAR RIGHT)

FRC AWARD DISPLAY CASE

PARQUE CENTRAL- HAVANA

JIM, WB2REM AND ROBERTO, CM2KL IN HIS SHACK
VERADERO BEACH AMUSEMENT PARK. GOT BOB ON THE BUMPER CARS. LEFT FRONT ALBERTO, BOB'S SON
STEVE-W4SJT VISITS GENE-K5PA
AT HIS QTH IN LEANDER, TEXAS (WEST OF AUSTIN)


GENE-K5PA and STEVE-W4SJT

DUALING YAPSTERS




(L-R) GENE-K5PA,STEVE-W4SJT,
CAROLYN-AD5HP (GENE'S XYL) and TERRI-(W4SJT's XYL)



CONGRATULATIONS GENE K5PA!!!!!!
FOR MAKING THE COVER OF QEX MAGAZINE
JULY/AUGUST 2016

RADIO FREQUENCY (RF) SURGE RATINGS FOR TRANSMISSIONS INTO REACTIVE LOADS

BY K5PA- GENE HINKLE



CLICK TO DOWNLOAD THE ARTICLE (PDF)


KB2RF/Air Mobile


RICK MAKES QSO'S ON THE GROUP
ON ROUTE FROM NORTH JERSEY TO BALTIMORE
@21000FT
(5-13-16)
CE0Y/LU4DXU-HENRY
EASTER ISLAND
VISITS THE GROUP
(4-27-16)





SHACK




VERTICAL


THE BEST OF 7163 "HALL OF FAME"

T42US JOINT CUBAN/USA DX EXPEDITION TEAM
Havana, Cuba


7163 Group Members (L-R Gordon-WB0TKL, Jim-WB2REM, Mark-WC3W, Mr. Rodriguez-CO2RP (FRC President), Bob-CM2KL and Nancy-K9DIG
7163 GROUP MEN/WOMAN IN BLACK
TAKE ON THE ALIENS AT UNIVERSAL STUDIOS -- ORLANDO, FL
(L-R TOP STEVE-W4SJT, GORDON-WB0TKL, DON-N7BD)
(L-R) BOTTOM NANCY-K9DIG, JODY-W4SLD, JIM-WB2REM)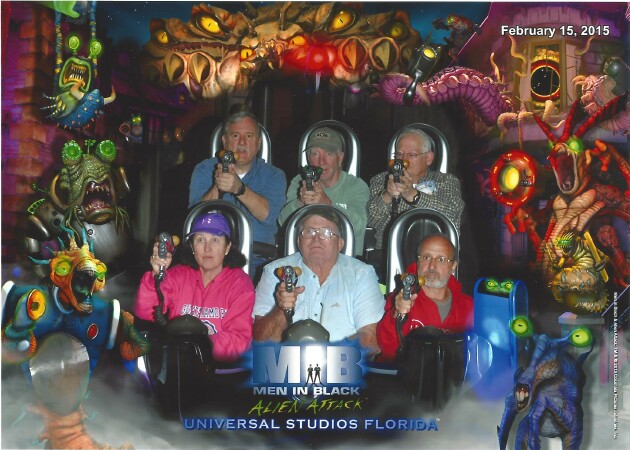 ROBERT-K5SOK "THE ALLIGATOR HUNTER"
(8-31-14)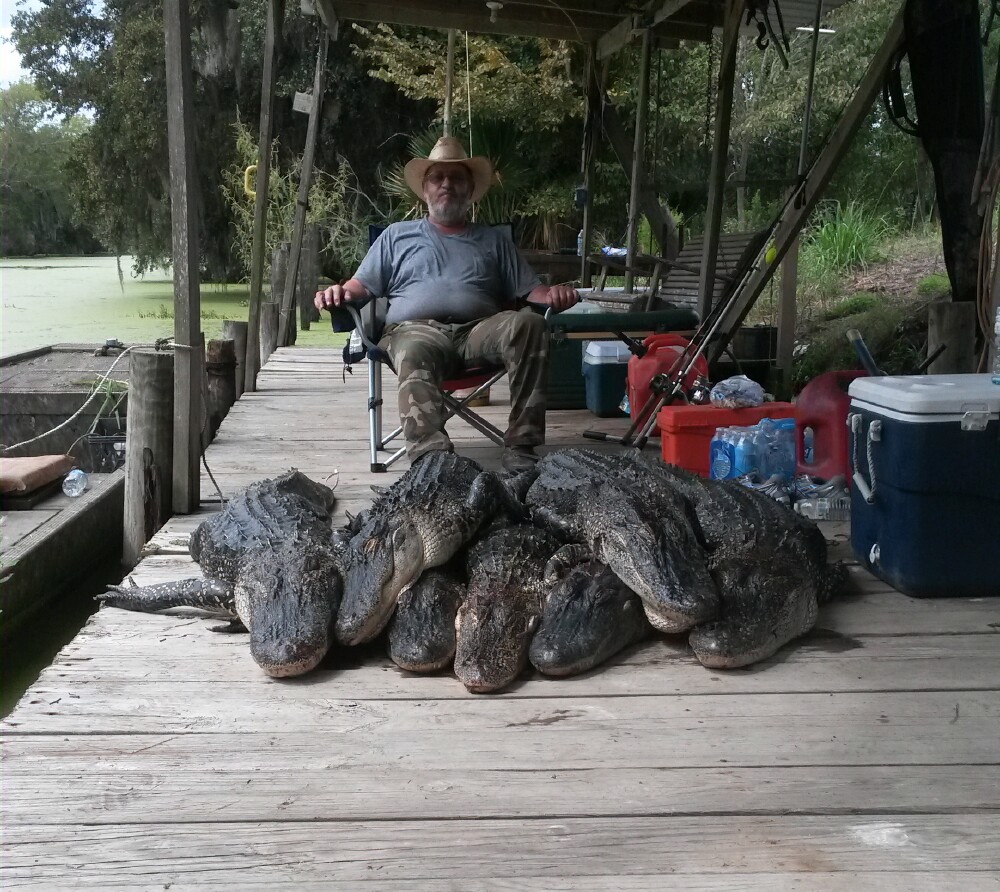 7163 ARCHIVES
7163 ARCHIVE #6 (8-21-16 to ?)
K4MT-Gary and K4MTT-Kathy OLD/NEW Station

OPERATING ON THE USS INTREPID (NYC)
(L-R) W6SFG-BRUCE, WB2REM-JIM AND WA3KEY-NORM

NANCY K9DIG'S MINNESOTA LOG CABIN RETREAT
(CLICK TO SEE FULL PHOTO GALLERY)

K5YG Bill Running 850' of Wire for an 160m Beverage Receiving Antenna

FAR EAST MEETS FAR WEST
1-9-16


Glen, Nancy and Reese
Log Cabin In The Winter
W6SFG BRUCE SUFFERS ANTENNA DOWNING FROM MASSIVE TREE FALL
(2-22-16)

KE5EE- STAN'S NEW STATION IN MOLINO, FLORIDA
(Click To See The Full Picture Gallery)


K5PA, GENE
ENJOYING HIS NEW YAPSTER HEADSET
Plus
His Stealth Backyard Vertical


7163 GROUP PARTY 2016 AT THE ORLANDO HAMCATION AND KENNEDY SPACE CENTER
(CLICK TO SEE ALL OF THE PHOTOS)
Photos Courtesy of W4GAL, K9DIG and WB2REM